The theme for 2023, set by the World Foundation of Mental Health, is 'Mental health is a universal human right'. This year's World Mental Health Day theme resonates deeply with the core principles of human rights. It underscores a fundamental truth that mental health is not a privilege but a basic human right for all people. Regardless of who we are, where we come from, or where we stand in life, we all possess an innate entitlement to the highest attainable standard of mental health.
This year's theme enables us to re-double our efforts to ensure that everybody should receive quality mental health care and that the human rights and well-being of people with mental illness are respected in all parts of the world so that every person with a mental health difficulty has:
The right to be protected from known harms to mental health; a universal right which applies to the entire population, but especially the vulnerable including children, minorities and the displaced peoples.
The right to access quality and affordable care when a person is struggling with their mental health.
The right to freedom and dignity, including the right of choice.
Interestingly, this year's World Mental Health Day celebration coincides with the 75th Anniversary of the foundation of the World Federation for Mental Health (WFMH) in 1948.
World Mental Health Day is about raising awareness of mental health and driving positive change for everyone's mental health. Let us come together to re-kindle our efforts to make the world a better place.
Key Insights into India's Mental Health Scenario Over the Past Year
Policy

In the Union Budget, allocations for mental health under the two centrally funded mental health institutions and the National Tele-Mental Health Programme (T-MANAS) have increased by 16% from ₹791 crore in FY 2022–23 to ₹919 crore for FY 2023-24. The budgetary emphasis on T-MANAS—the digital arm of the National Mental Health Programme—and its inclusion as a separate line item can be viewed as an indication of the government's focus on scaling digital mental health programming. T-MANAS is a welcome initiative by the government to improve access to mental health services given the dearth of trained mental health professionals in the country and limited access to primary mental healthcare services. The programme has the potential to make mental healthcare accessible in remote settings. However, the evidence to determine the effectiveness and efficacy of tele-mental health in improving mental health outcomes through such digital modalities is limited. There are also significant concerns about the security, privacy and management of personal and sensitive data in the absence of robust data privacy regulatory frameworks in the country.
Ministry of Education has released – Early Identification and Intervention for Mental health Problems in School Going Children and Adolescents – Modular Handbook for Teachers and Allied Stakeholders. This handbook will help guide teachers, teacher educators, counsellors and allied stake holders in identifying emotional and behavioural issues at the right time and improvise linkages with family and community to take enough care of the mental health needs of children.
The National Commission for Allied and Healthcare Professions Act, 2021 has defined Behavioural Health Sciences Professionals. Behavioural Health Sciences Professional is a person who undertakes scientific study of the emotions, behaviours and biology relating to a person's mental well-being, their ability to function in everyday life and their concept of self. "Behavioural health" is the preferred term to "mental health" and includes professionals such as counsellors, analysts, psychologists, educators and support workers, who provide counselling, therapy and mediation services to individuals, families, groups and communities in response to social and personal difficulties. Earlier only Clinical Psychologist covered under RCI for Persons with Disabilities (PWD) were identified. This has paved way for the much necessary recognition and certification to the professionals in the field.
Director General of Civil Aviation (DGCA) released a circular – Mental Health Promotion of Flight Crew and Air Traffic Control Officers (ATCOs). Recognising the pressures and stressors at workplace and personal life of Flight crew and ATCOs, this move will really help making our skies safer.
Startups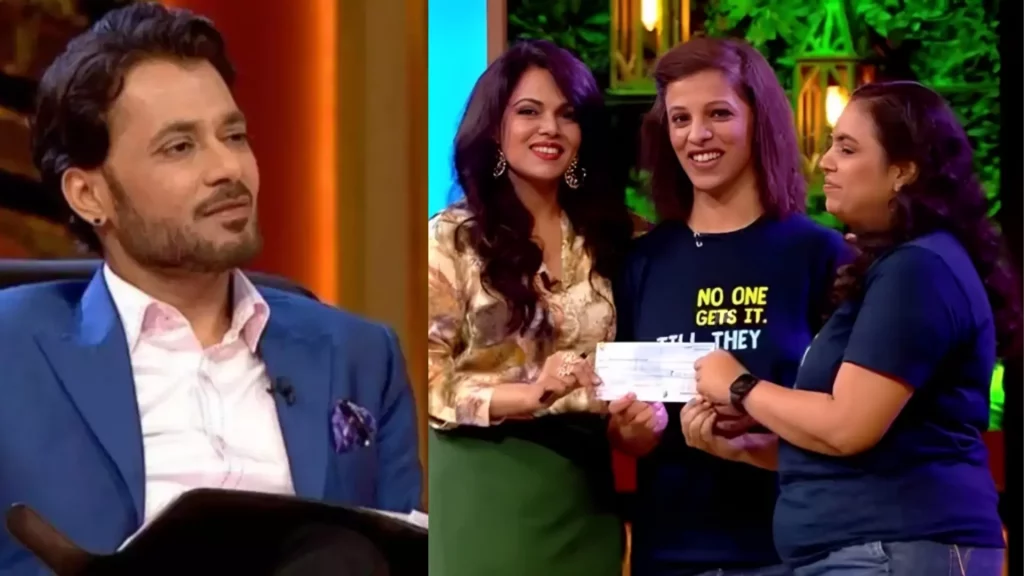 Although Shark Tank India featured a couple of mental health startups like Soulup and Mindpeers, and got some buzz going around mental health, the overall interest of VCs and other investors continue to be subdued as startups like Amaha and YourDost find it increasingly harder to raise money. It's important to note here that most of the mental healthcare startups have pivoted to B2B (Corporate Wellness) in India.
One of the large B2C online counselling attempt is being made by the astrology app company AstroTalk who plans to higher over 500 psychologists in next 6 months. It remains to be seen if they can have the same success as they had with AstroTalk. But nevertheless, this B2C attempt will be one of the largest in recent times and will be quite revealing about the B2C mental health space in India. The last such attempt was made by YourDost in 2016 and it has now largely pivoted to the B2B space.
Yes, we are coming to Chat-GPT. Many tech nerds have tried to use Chat-GPT as their therapist. Although their have been limitations but many have been pleasantly surprised by the same. This might lead to a flood of conversational AI based therapist apps. How will this play out for pre Chat-GPT AI mental health startups like Wysa remains unclear. Although one advantage startups like Wysa have is the regulatory recognition and their healthcare and insurance tie-ups, which will be difficult to compete with.
There are some interesting startups in digital mental health with startups like PsyPack, Seek, Mannki, ThatMate etc.
Large legacy companies like Aditya Birla group, Dabur and Tata are making foray into the nascent mental health care sector. MPower by Aditya Birla Education Trust is making significant progress with their latest offline expansion to New Delhi, and online expansion by releasing the mobile apps for self-care. Gaurav Burman, director of Dabur International, has recently acquired a 7.5% stake in Mitsu, a mental health tech startup that offers guided self-therapy programs. Tata 1mg has introduced mental healthcare corporate programs.
Some legacy healthcare companies like Fortis and Max Healthcare have started looking to build their own digital mental health verticals.
There are companies like MindPlus Healthcare who are focussed on establishing chain of rehabilitation centres.
To get a better picture of India's mental health ecosystem, I strongly recommend you to read my post on World Mental Health Day 2022.
Overall, this year the interest in mental health has at best stayed flat because the COVID-19 push to mental health conversations have significantly died down. It appears mental health will be a long-term game in India. And it will be based purely on the behavior change towards seeking therapy. And it seems that will unfold with the upcoming generation in next few years.
I will love to connect with you. And share what we are building at TickTalkTo. Also, if you have any editorial suggestions for the post or want to get your perspective/work added to this post, please ping me on my LinkedIn. 🤙